Jennaway and Mike Knowlton have been selling shrimp off of the Fresh Shrimp boat docked at the St. Andrews Marina for more than 10 years. You will find one of them there from 8 a.m. to 6 p.m. every day. Even after the shrimp heads come off, the smallest shrimp are large enough to put on skewers and throw on the grill. Jennaway can eye the exact number of pounds you want with ease, proven by a scale. The shrimp, from medium to jumbo, range from $5.75 to $8.50 per pound. They are sold packed on ice in bags or coolers. Shrimpers, and some families, catch at night and deliver the seafood to the Knowltons in the mornings, as the shrimp is transferred from one boat to another.
"It's hard to catch all night and work all day," Mike Knowlton said.
The Knowltons usually alternate days on the boat, where they retreat to the small cabin to avoid the elements or take lunch breaks.
"I will throw five or six (shrimp) in my Ramen noodles at lunch time," Mike Knowlton said. But, he said, they don't eat shrimp "as much as you would think." "We might have it a couple of times a month," he said.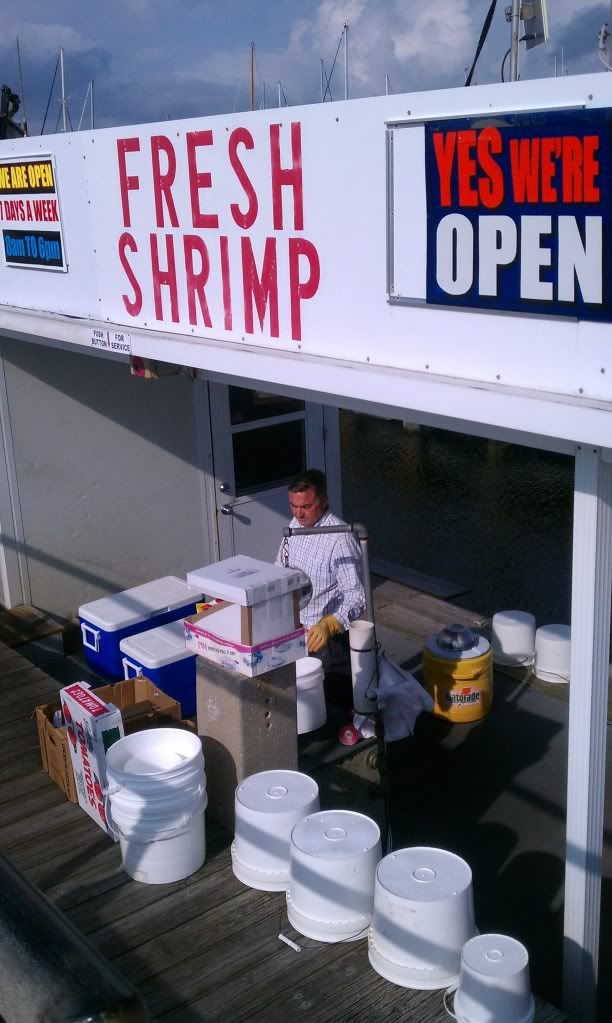 When they do have it, Jennaway Knowlton sometimes makes her native Vietnamese cuisine.
"She makes a shrimp roll," Mike Knowlton said, "with rice skin, lettuce, leeks, vermicilli and shrimp, sometimes a little pork."
Other times, they just batter and fry the shrimp. The Knowltons moved to the area 16 years ago from Michigan, but this lifestyle is not new to Jennaway Knowlton. Her family was in the seafood business in Vietnam.